Since 2014, we have distributed 53,711 super hero capes to children in hospitals.
HOW IT ALL STARTED:
In 2014, a local Canberra Mum to two wonderful children started this charity. Like many families she had both her children in hospital for different reasons. Capes 4 kids Australia Inc. is the first program of its kind in Australia, gifting superpowered capes to our little superheros. We pride ourselves in being able to bring a smile to our young crusaders and helping them to embrace their inner strength, to fight the challenges that they and their families are facing. Our carefully crafted capes will become available and are gifted to children in hospital so they can wear them whilst they undergo treatments or procedures. The superpowers contained within our capes will enable our little heros to feel they have a protective barrier of superpowers to help them fight their illness.
DONATIONS and CAPE SPONSORSHIP:
We need your help. Capes 4 Kids Australia Inc. have a bank account set up for donations if this is easier than sending material and alike. Upon request we can supply and issue receipts. We can also supply you with our ABN and ASIC number should you need them.
SEAMSTRESSES NEEDED
:
Do you enjoy sewing, do you have a little bit of spare time, would you like to become one of our wonderful cape making treasures? Volunter sewing for a charity is a wonderful experience and sewing for us you know that you are making a sick child smile! We supply capes to many hospitals around Australia and the list is growing as people see how much courage they give sick children. So we are always in need of more seamtresses, it's an easy pattern and you will have the knack of it in no time at all.
WARNING
: Cape making can become addictive!!!
What people are saying about CAPES4KIDSAUSTRALIA:
Just wanted to say a big thank you for what you guys do. My 2 year old son spent a few nights in hospital with breathing difficulties. He was on high flow and off to X-rays and was absolutely miserable. One of the nurses gave us one of your capes before being wheeled off for an X-ray, and even though he didn't want to wear it himself (I think he was over things being attached to him) he loved when I put it on his toy puppy and flew it around the room, or when I would wear it myself. You guys are amazing. Thank you for volunteering your time and resources to put a smile on kids faces. Thank you for bringing joy and hope at a difficult time in families lives. I hope you all know how appreciated and valued you are and how much joy you bring through what you do. Thank you again xx.

I wanted to say thankyou so much for these beautiful gestures! My son Nicholas (3yo) has wound up in hospital today with a broken arm and the brave little man was so excited when he was given a cape with superman, batman and green lantern on it with his favourite colour on the inside orange.... it is so special and will always be dearly treasured. Thankyou again Xx

We can't thank you enough...the smile that your gorgeous gift put on our daughters face was priceless! She is our little superhero but with her gorgeous cape now she truly feels like one!

I am part of the volunteer program at the Sunshine Coast University Hospital and these capes arrived this week, they are truly amazing. A little boy yesterday was upset and anxious but quickly perked up when he was given his super hero cape! Thank you to the dedicated wonderful team who donate time and love making these capes, from someone who has the pleasure of handing these out each week to kids having surgery, my team and I thank you from the bottom of our hearts! #capes4kids #sunshiners

Thank You!!! My son 6 year old was recently in hospital and given one of your capes, he was so excited and took it to show his class when we got home.

I have had people comment on his cape ; and told them about your wonderful organisation.

Thank you so much from one happy little man and his family ❤️

My youngest (2yr old) recently went to hospital and received a cape, and beyond all the sickness and the thought of being unwell, he 0ut on his cape and started to run around yelling "look mum I'm super man" so a big thank you for making kids have a smile while they're in hospital. Xoxox.
Why do people

love capes4kids

so much?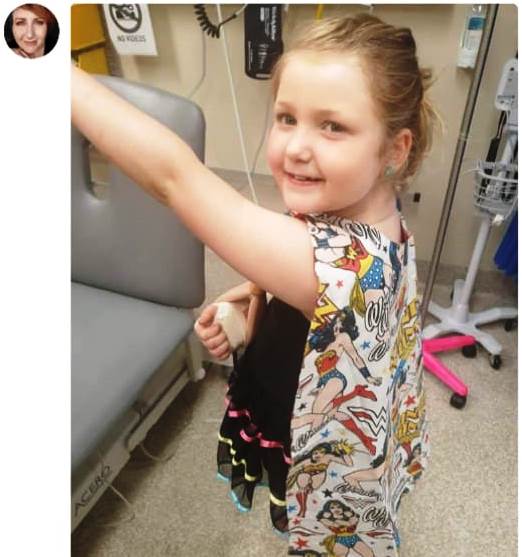 I want to say a huge thank you to the wonderful nurses at Nepean Hospital for taking such good care of my Ellianna and her broken arm. They gave her a cape from Capes4Kids Australia for really making her feel like a super hero. What a wonderful treat that was and made the whole experience much less scary for her.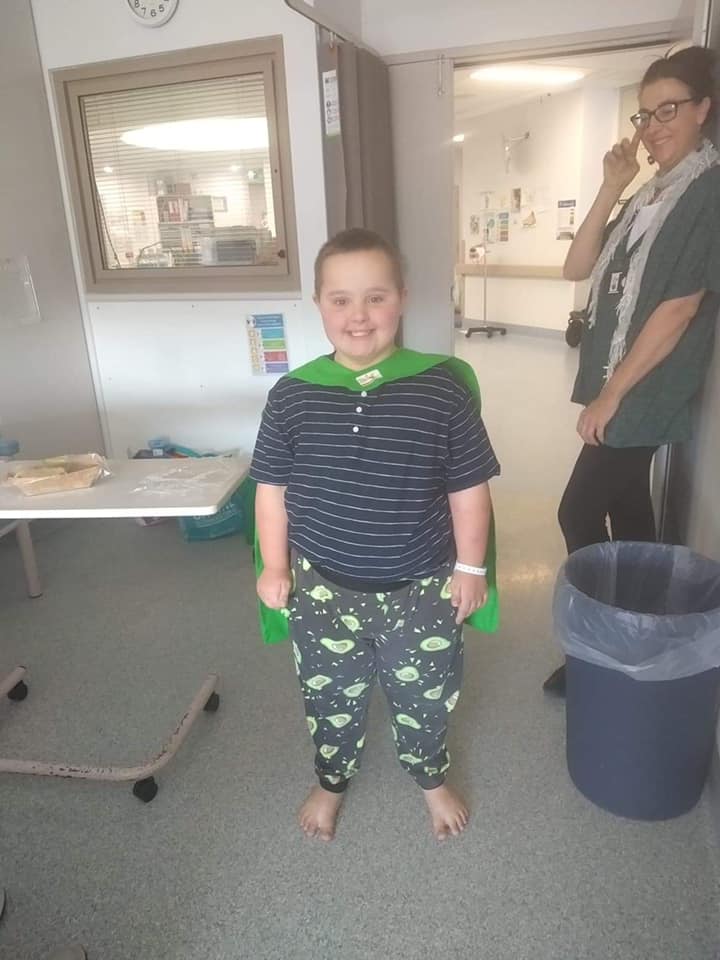 Introducing Super Noah 🦸‍♂️
His mum says ~
"Just wanted to say a big thank you to the wonderful people who made these beautiful capes my son noah was in hospital for 2 weeks he was very happy to receive his cape thank you so much"
Capes 4 Kids hopes your feeling better Noah 😘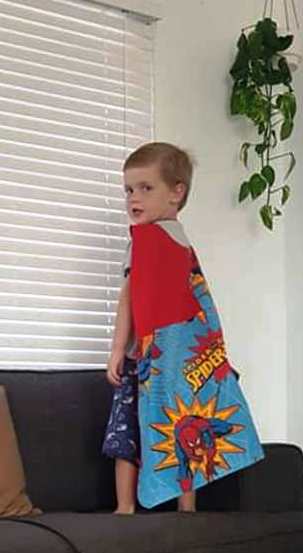 Spiderman, who is one of our favourite super heroes working hard to bring a smile once again! Thanks for sharing with us ♥️ Thank you Capes4Kids for bringing a big smile to our little boys face, after a visit to hospital on Sunday. Logan had a palm prong lodged in the top of his foot, requiring sedation to remove it safely. He LOVES Spiderman so this gorgeous cape wil be so loved. Thank you again.
These ladies are absolutely fantastic, what they do for the kids is just wonderful. I wish you all great success. Anna Hirsler.
Very thoughtful idea to brighten a kids day. Love your work! Sarah Howland
What a lovely surprise to receive.
Amelia absolutely loved her Minnie Mouse cape! Jess Alispahic.
Great idea. . Any thing that brings a smile to a sick kids face is a good thing. Colin Andrew.